The Jacobite Leaders are Executed
---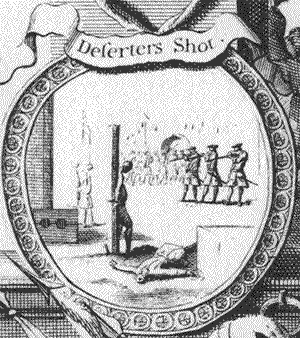 The Government acted quickly to make an example of the Jacobites. On 2 December Captain John Shafto and three Scots officers were shot for treason and desertion. On 9 January the Commons impeached Lords Derwentwater, Widdrington, Nithsdale, Carnwath, Wintoun, Kenmure and Nairn of high treason. Forster, John Clavering, Thomas Errington, William Shafto and eight Lancastrians were also impeached, alleging that they had conspired against church and state, had incited the people and had raised rebellion in Northumberland, Durham, Cumberland and Lancashire.

On 19 January all but Wintoun admitted their guilt before the Commons. Derwentwater, Widdrington, Nithsdale and Nairn said that they had never been involved in plotting and had only learned of the Jacobite plans when they had been called on to ride out and join the Rising. Carnwath and Kenmure offered no mitigation. Lord Chancellor Cowper then asked each of the Lords if they had anything to say before sentence was passed. Derwentwater gave a strong assurance of his future loyalty and appealed to Cowper to consider his wife and children. Widdrington, Kenmure and Nairn made similar pleas.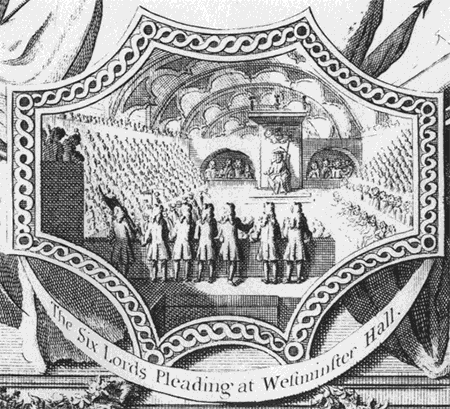 The Jacobite Lords on Trial
Cowper was unmoved. Before passing sentence, he scorned their protestations of ignorance about Jacobite plotting, saying that even if it was true it only added to their guilt, as their neighbours seemed convinced they would ride out without even bothering to consult them. All seven lords were immediately sentenced to death.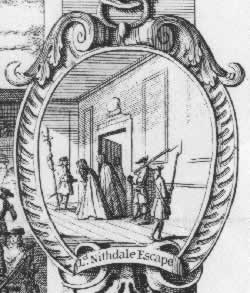 Efforts were made over the following weeks to win reprieves for the condemned men, even the House of Lords writing to the King to appeal for mercy. The Countess of Derwentwater, together with several family members and influential friends, gained audience with the King and begged for clemency. Her heart-rending pleas were in vain.
The repeated offer of a reprieve on condition that the Earl renounce his religion and conform to the Established Church was not, he said, acceptable, and he turned it down on grounds of honour and conscience. Nairn, Widdrington and Carnwath were more fortunate, being reprieved shortly before their execution. Nithsdale and Wintoun managed to escape from the Tower, so reducing the number of noble victims to two: Derwentwater and Kenmure, the principal leaders in Northumberland and the Borders. They were seen as the most influential of the rebels and their sentence had to stand.
On 24 February Derwentwater was led out to Tower Hill and just after midday had his head severed from his body by the axe-man. Kenmure followed him to the scaffold. Meanwhile, in Liverpool on 12 January trials had been prepared against thirty-six Scots and thirty-eight English. Four were Northumbrians. Thirty-four of them were executed in various towns in Lancashire.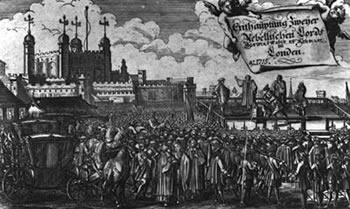 They included John Hunter and George Collingwood. Collingwood's wife desperately tried to win a reprieve for him, but in spite of Lord Lonsdale's involvement, he was hung, drawn and quartered on 25 February. Even Patten acknowledged that the Roman Catholic gentry had died like men, though he was more scornful of the Anglicans who begged for mercy.